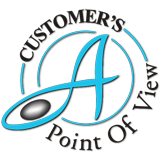 Welcome to A Customer's Point of View, Inc. Login and peek inside for our latest selection of assignments. By logging in, you agree to provide accurate and timely reporting.

If you have not registered to work with us yet, visit us at www.acpview.com and click on APPLY TO SHOP.

PAYMENT:
Payment is made via PayPal forty-five days (45) from the end of the month in which the shop occurred. For this example, if the assignment was completed on April 16, payment will be within forty-five days from April 30th on June 15th.